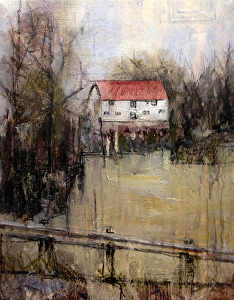 A new series of paintings, mostly acrylic, that explore visceral memories of people and places that are triggered by chance encounters with nature - a smell, a flower, a walk on the beach. The juxtaposition of the present and memories of things past is expressed in the layering of images and paint.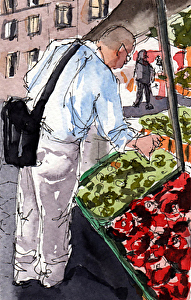 This is a collection of small works, usually less than 8" x 10", and usually on paper, unframed. Some are travel sketches. Others are demos from classes and workshops that I teach. I'm pleased to be able to offer my smaller works at a great price!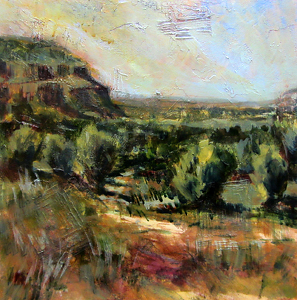 Landscapes created en plein air, from photographs taken during my travels, and from my imagination.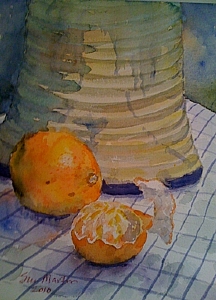 Still life compositions in watercolor, mixed media, acrylic, oils
People that inhabit my paintings may be painted from life, from photographs, or from imagination. Those imaginary figures are most likely characters from stories (real or imagined).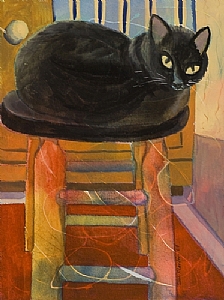 Pets painted to capture their unique personalities.
Paintings that are representational or non-representational abstracts